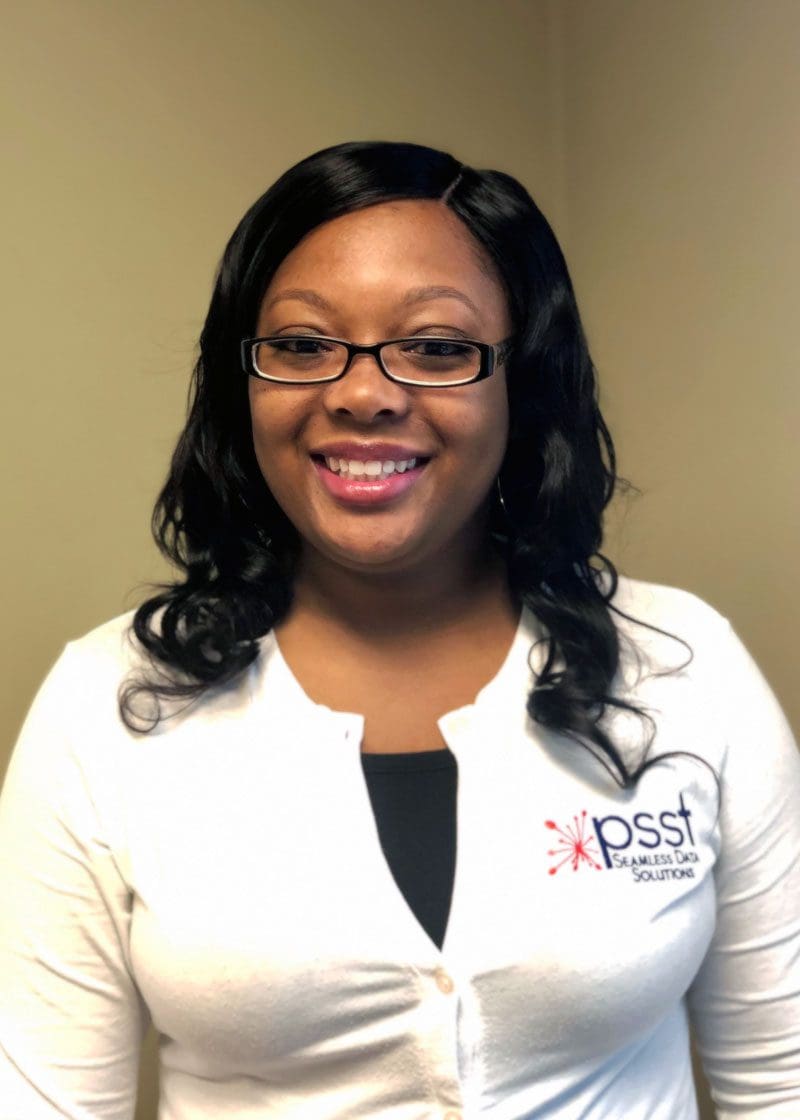 When it comes to providing client service, Jameka Cox is a jack of all trades – implementer, trainer and supporter.
Jameka, PSST's Client Implementation Manager, was a charter member of the ACA-Track™ team when the company developed the premier Affordable Care Act web-based solution in 2015. Today, Jameka works with both "full-tracking" and "reporting-only" ACA-Track clients to ensure their complete and timely submission of IRS filings as mandated by the ACA.
"Client engagement is a priority to me," Jameka said. "I believe in proactively contacting clients on a regular basis. By engaging them and asking questions, I have an opportunity to help expand their use of our products, as well as help them detect possible data errors and prevent an issue from happening."
Jameka explained ACA-Track clients at different service levels have different needs and she often works with clients throughout the year.
"Clients with full-service tracking need to be looking at data month-to-month," she explained. "I recently conducted a refresher training with a client, helping her review snapshots so that she doesn't have to worry about clean-up at the end of the year. That way she can just move right into reporting."
For ACA-Track reporting-only clients, Jameka assists with scrubbing data and reviewing all elements on the Forms 1095-C prior to submission to the IRS.
"I'll make recommendations as needed and work with them through the printing process, then with 1094-C submissions, and even through the 1094 corrections process if needed," she said.
Jameka advises all ACA-Track clients to review their data monthly and cautions putting off ACA work until the last minute.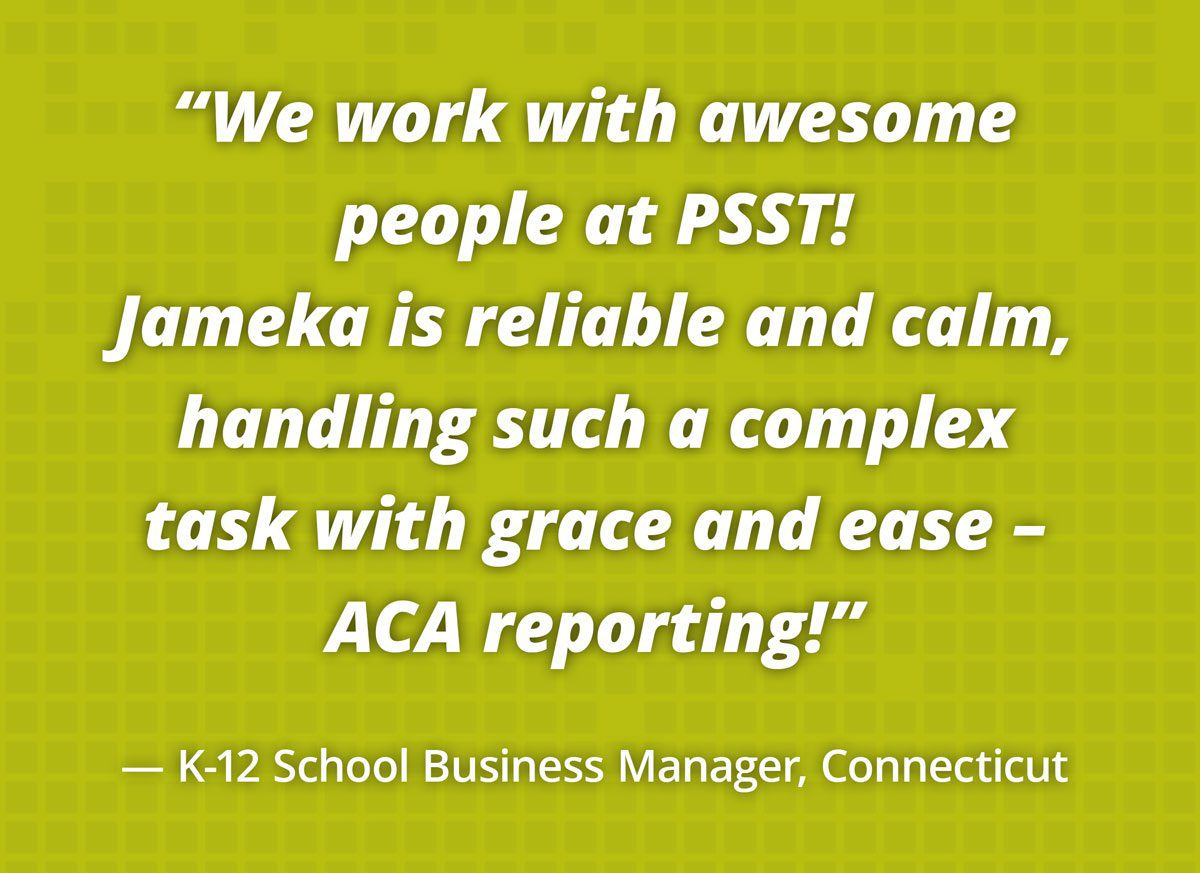 "Waiting until the last minutes can jeopardize your organization, and you shouldn't depend on filing an extension to be your answer," Jameka said. "The danger of an extension is you only have 30 days after the IRS has approved the extension, but you never know when they will get to review your request – it could be four to six weeks or more."
Jameka also provides implementation, training and support to clients who use other PSST solutions and is considered a subject matter expert on PSST's Human Resources Integration solution.
"No matter what product a client uses, engagement is always the key," Jameka said. "We're here when they have a problem – whether it's with our product or a partner's – and as a friend. It's all about engaging and connecting."