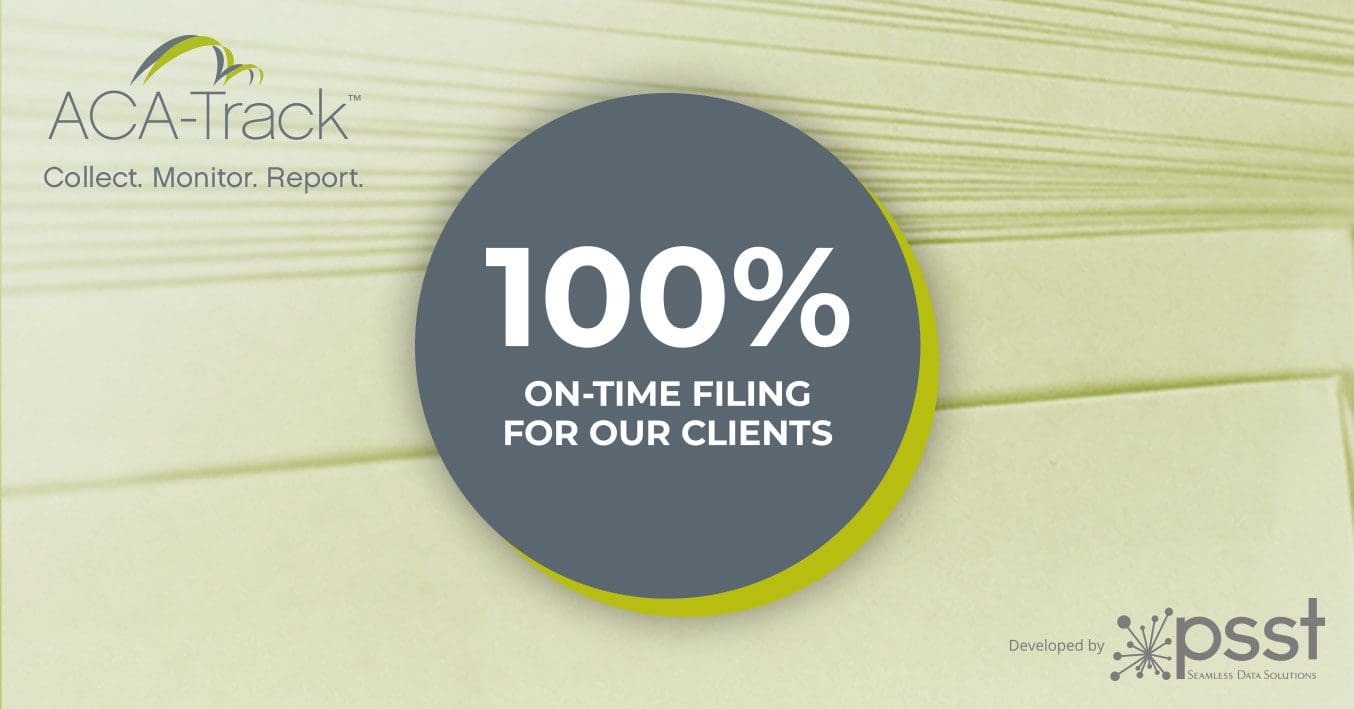 April 1, 2019 represented the close of the 2018 employer IRS reporting year for compliance with the Affordable Care Act.
At ACA-Track™, we are proud to announce 100% of Form 1094 submissions for our clients met the April 1 deadline, as well as the March 4 deadline for 1095 fulfillment. ACA-Track has met all IRS ACA deadlines for its clients every year since the first reporting year of 2015.
We appreciate the opportunity to serve each of our clients and partners with ACA-Track and look forward to another successful tracking and reporting year for 2019!